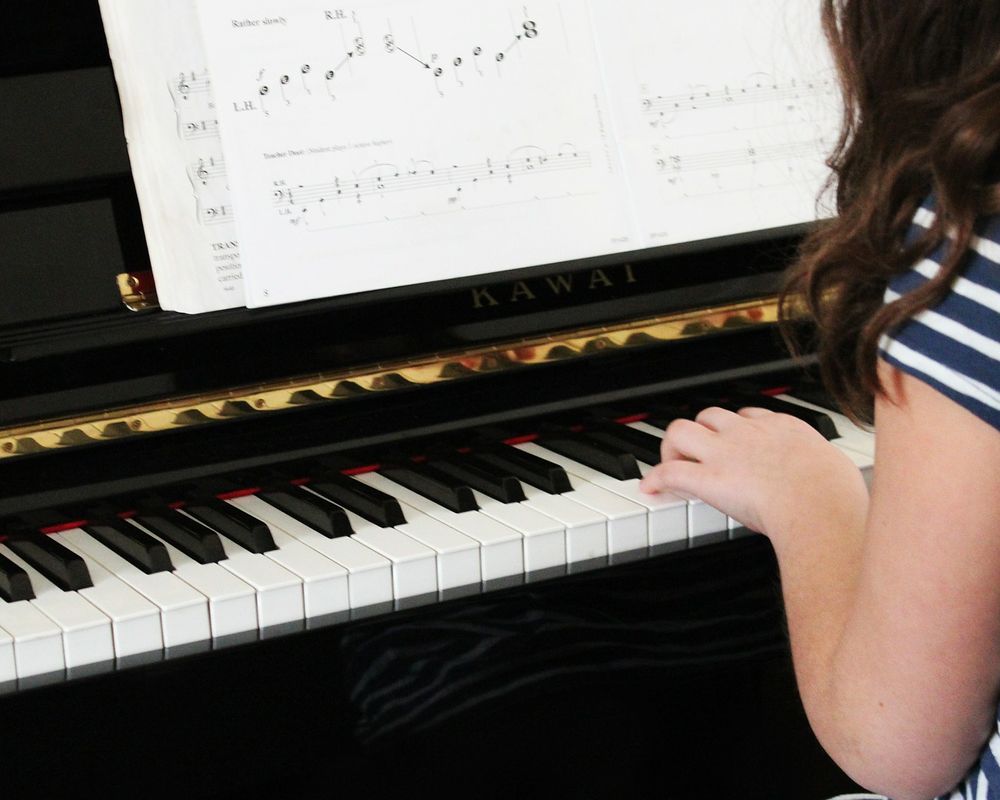 I have been teaching piano and voice since 1997. My biggest influence as a teacher was my grandmother, Olive Haffner, who taught piano from 1935 until 2016. She was a bottomless fountain of knowledge of the best teaching practices that I drew from many, many times. Her music teaching philosophy has become my own: meet the student where they are, guide them to be they best that they can be on their instrument, and create a love for music that will last their entire lives.
Policies
Schedule:  Lessons are once a week for either 30 minutes or 45 minutes. At the beginning of each month, I will let you know of any dates that I may be unavailable. I don't take summers off; if you do, please let me know 2 weeks before you plan to leave.
Rates: 30 minute lesson = $25, 45 minute lesson = $35. I accept cash, check, or Venmo. If you pay a month in advance, I discount each lesson $5.oo. 
Cancelations:  If I cancel a lesson that you have paid for, I give you a credit for the next month. If you cancel up to 24 hours before your lesson, I give you a credit for the next month. No call, no show: sorry, you're out the dough! I don't do make up lessons but I will  reschedule your lesson if I have an available slot. 
 Stopping lessons:  Plans change, life throws you a curve, you need to stop taking lessons; I understand. Everyone has been there. Please give me 2 weeks notice before you plan on leaving. One week no call no show, hey, you flaked out. I've done that, too. Two weeks no call no show, I'm giving your time slot to the next person on the waiting list.
Here is Grandma doing her thing. She was so proud of me; now, I get to be proud of her.